Kelly Ariagno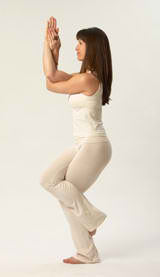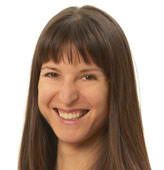 Kelly Ariagno has been practicing physical therapy since 1999, teaching yoga since 2002 and is also a thai massage therapist. Kelly studied physical therapy at radley University in IL and completed yoga trainings with Ganga White and Tracy Rich at the White Lotus Foundation (2002), Sarah Powers (2005), and Elise Miller (2008). She studied thai massage at the Shivagakomarpaj school in northern Thailand and completed Reiki I and II with Donna Gaus in Menlo Park, CA.
Kelly primarily works in a hospital setting, treating physical therapy clients who have neurological disorders. However, she is also available for in-home private sessions, incorporating Elise Miller's "Yoga for Scoliosis" approach.
Kelly also recently underwent a rare surgery for hip dysplasia (a shallow hip socket) called "periactabular osteotomy." She is now working directly with her surgeon at UCSF (University of California, San Francisco), providing physical therapy for individuals with hip dysplasia which can also be associated with scoliosis.
Contact Info:
kariagno@gmail.com
(415) 484-2368
Website: www.integrativephysicaltherapy.org